School Captain 2022, Ashwath Ragade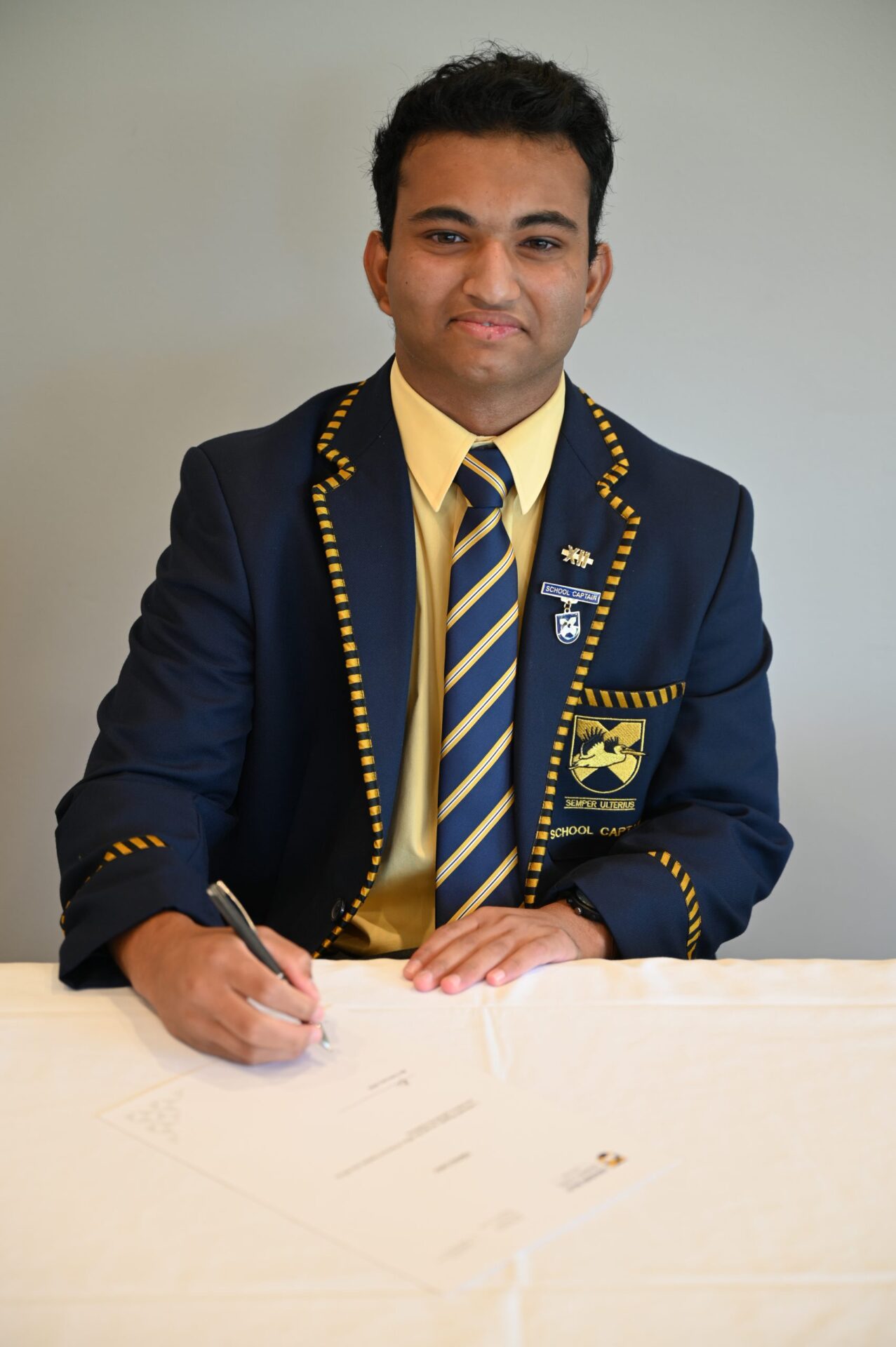 Ashwath Ragade has always been inspired by the School Prefects who came before him. He knew that when he reached Year 12 he wanted to follow in their footsteps. Now as he comes to the end of his time as 2022 School Captain, he hopes he has succeeded in that. 
Describing the role of School Captain as "one of the greatest honours that a student could be given", Ashwath said he did not expect to be awarded the position. So with this in mind, he ensured he made the most of his time leading the School alongside fellow School Captain Alex Hatty. "I was most looking forward to the Class of 2022 making a mark on the School we can be remembered for" Ashwath said. "Alex and I understood that the School might be divided as we returned from a couple of years of interruptions due to COVID-19. Our aim was to reunite the community through events and initiatives." Ashwath and Alex have now achieved this and have done so with the support of the School community behind them. 
This continued guidance and encouragement is something Ashwath said makes the School so unique. "GVGS is unique because while it has a great academic and Co-curricular Programme, we still have a relatively relaxed environment," he said. "I love being a student at GVGS because we are given great opportunities to pursue a plethora of interests." Those interests saw Ashwath study English, Math Methods, Specialist Maths, Physics and Chemistry, while fast tracking Indonesian Second Language in Year 11. 
During his time at GVGS, Ashwath also managed to play soccer and badminton for the School, take piano, flute and drum lessons and take part in an impressive number of school productions. This co-curricular experience will serve him well with plans to attend university and pursue an Accelerated Masters in Engineering, with the dream career of one day working for NASA. 
As life after GVGS draws closer, Ashwath said he wanted to make sure younger students received the same great advice and guidance he was given.  "I never imagined myself obtaining this role, let alone creating the changes that I have been able to help create," he said. "Anyone can achieve the impossible. "If there are other students who doubt their abilities, I want them to know that if I could become School Captain then anyone can."