Testimonials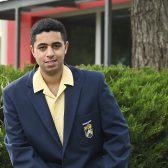 "Before I made the decision to move schools I had heard a lot of great things about Grammar, I knew there was something special about the school, not just academically, but from what I had heard there was a great culture and strong sense of community as well."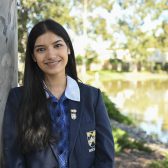 "One thing that really struck me when I first started at GVGS was how welcoming the teachers were, there just wasn't that barrier between teachers and students. They really are there to talk to you, support you and make sure you achieve the best outcomes you can…I found a really close-knit community at Grammar that I hadn't experienced anywhere before."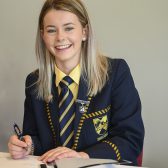 "Everyone is so supportive, you can talk to anyone in any year level and the teachers are all so great – I enjoy coming to school for that reason. Everyone is so nice and respectful."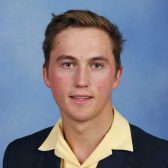 "Within only a few years at GVGS, my dreams of becoming a tradie were surpassed by my aspirations to become an engineer. GVGS opened my eyes to new dreams and helped me to gradually improve from my below average performance in Year 7 to where I am now. I sometimes think how my life would be different had I not attended GVGS and that is when I know that I made the right decision. I could not be more grateful for the difference the teachers have made to my life".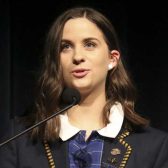 "There are so many events and opportunities at GVGS – get involved and it will give you that break. It fosters relationships and skills that we need in life. There is something for everyone".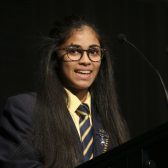 "I think we are so privileged to belong to a school that provides us with endless opportunities to excel ourselves, and pursue our own level of excellence in our chosen disciplines. We have access to state-of-the-art facilities and the school is constantly expanding and improving. It's not just the infrastructure that makes Grammar special, it's the atmosphere, it's like we are part of a large family. You see students supporting each other and teachers who never fail to see the potential that each student holds".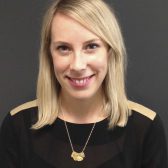 "GVGS was instrumental in setting me up for my career. The school has a clear commitment to bringing out the best in students. All of my teachers were amazing". Felicity is now employed by Australia's Department of Foreign Affairs and Trade (DFAT) as a diplomat and works with the World Trade Organization and the World Intellectual Property Organization in Geneva, Switzerland.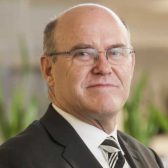 "ACARA has identified your school as having demonstrated substantially above average gain in NAPLAN results. On behalf of ACARA, I would like to extend my congratulations to you and your school community on this achievement. Gains of this magnitude are significant and worthy of highlighting".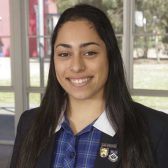 "I've come to realise that our schooling experience is very different to a lot of other people's. Teachers, support staff, friends, peers and everyone in between, helped me develop skills and make memories that will stay with me well into the future. I'm so proud to be a part of the GVGS community.